PAPER HAT INSTRUCTIONS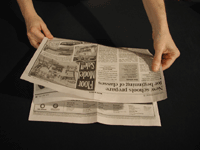 1. Select one folded sheet from your newspaper and fold in half.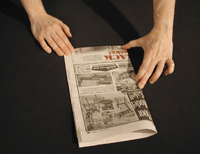 2. Fold in half again to create a crease.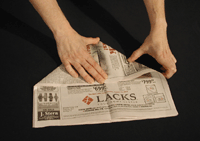 3. Fold over both corners so that they line up with the middle crease.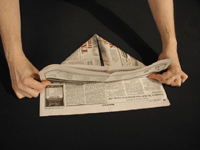 4. Fold the bottom flap twice and crease and then repeat the process on the other side.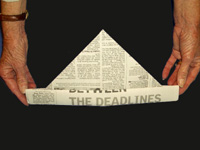 5. This is how the paper hat should look before affixing the flags.
6. Here is the final hat with the flags glued on each side. Spreading the hat will help keep the paper from unfolding.
Click to return to PATRIOTIC NEWSPAPER HATS
* Some photos courtesy of the University of Texas.